Placemat Puzzles
Puzzle Activities for Preschoolers
And you thought placemats were just for keeping the table clean! There are lots of easy activities to do with placemats. Look for the thick vinyl kind in your local dollar store!
Ages/Grades:

Older Infants, Toddlers
Learning Domains:

Language Development; Approaches Toward Learning
Materials Needed:

2 matching vinyl placemats with child-friendly images. The thick vinyl mats work best.
Preparation:

Cut one of the placemats into large, simple shapes to create a puzzle activity. Vinyl placemats are easy to cut, easy to clean, and won't break your budget!
Look at the images below as an example of how to make your own toddler puzzles. This style placemat lends itself to being cut into 6 matching square pieces that a child can easily match. If you choose placemats with different types of designs, you can make it more like a jigsaw puzzle. The 2nd matching placemat becomes the base of the puzzle.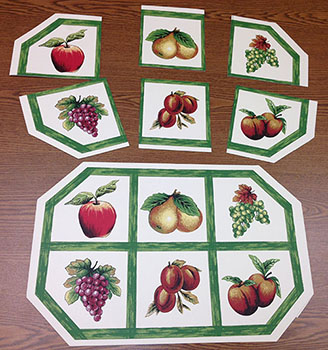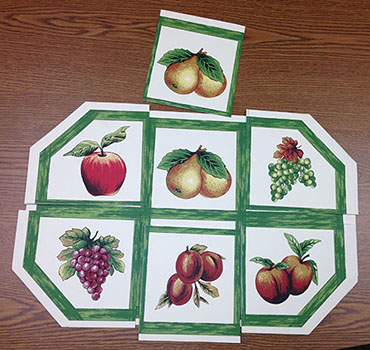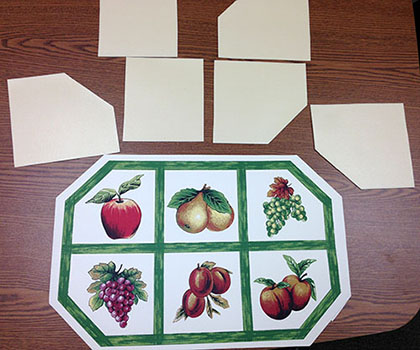 Tip: You can also make match games out of 2 matching placemats.
Vocabulary Boosters: Here are some new words and phrases to introduce during this activity.
Find the match
Look for the matching shape
Puzzle
Can you put the matching piece on top?
Add more words based on the images shown on the placemats you use.