New Centers & Expansions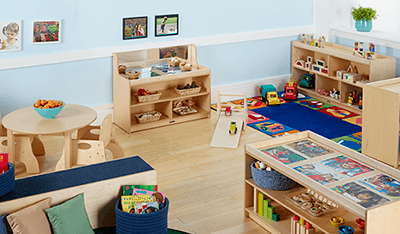 If there's one thing that Becker's is well known for, it's opening child care centers and expanding existing child care program sites. We have thousands of successful experiences under our belt and excellent references from satisfied owners, directors and multi-site top executives.
If you are thinking about opening a child care center, school or other educational facility, we can help! If you have plans to expand your program, update your existing classrooms,or renovate your playground, Becker's is at your service.
Please contact us at 800-523-1490 (Mon-Fri 8:30am - 5pm EST) for personalized assistance.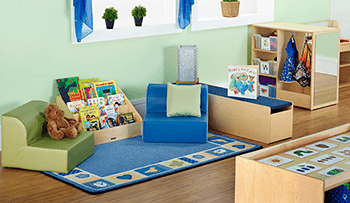 "Becker's School Supplies has consistently met the customer service needs of our franchisees with speed and patience. Our entire new school package is delivered, assembled and installed in one day. When we say 'You work as hard as a Becker' — it's a huge compliment in our company"
Michael Capp
Manager, Curriculum and Compliance
Goddard Schools