Thank you for your interest in a position at Becker's! We keep our employees pretty happy, so they tend to stay a long time and we don't often have job openings. As we grow and as the busier seasons approach, sometimes we do have openings. If you would like to complete an application, we'll be delighted to hold onto it until we have an opening that matches your qualifications and preferences.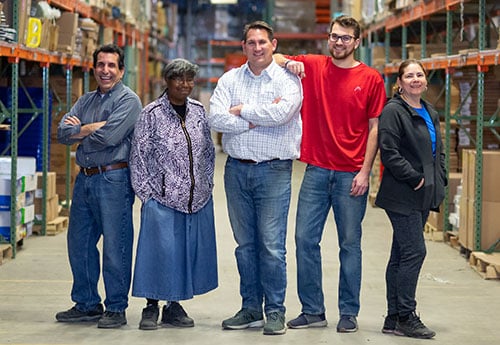 Benefits of Becker's employees:
• 401(k) retirement plan with 100% employer matching contribution
• Tax-saving cafeteria plans
• Paid vacation and holidays
• Additional paid time off for volunteering at a non-profit/charitable organization
• Medical, dental, vision, and prescription insurance
• Disability, life, and spouse life insurance
• AFLAC benefits
• Domestic partner benefits
• Paid parental leave and adoption assistance
• Legal services plan
• Educational assistance
• Employee merchandise discount
• Becker University personal enrichment classes
• Credit union
• Smoke-free workplace
• Free parking
• A management team that genuinely respects you!