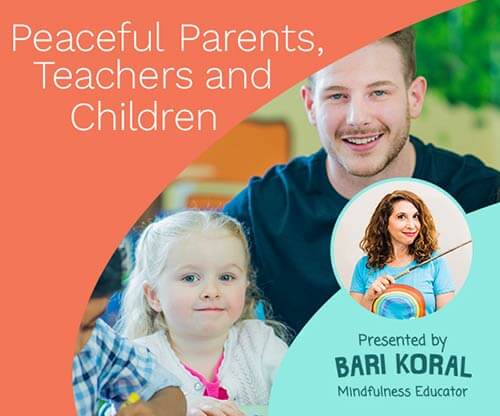 Peaceful Parents, Teachers & Children
Beloved kids yogi and mindfulness educator Bari Koral
is here for a special webinar during the Week of the Young Child.
Bari will weave mindfulness, music, movement and the best tools to share kindness, build resilience, and take it easy on yourself. Knowing how to ride stress is a lot like learning your ABC's. Once you know the foundation and formula you can build on it for a lifetime of relaxation and get out of stress emotional emergencies.