Fun Ideas for Summer Learning Outdoors
From my experiences teaching and raising my children, I've found that staying inside for long periods can be difficult for children and that they often engage better when learning outdoors. To help everyone stuck at home, I thought I would share some simple outdoor play ideas and ways that these activities can be enhanced to support learning and development. These can also maintain and develop skills that will help with school readiness.


Loose Parts Play




Loose parts play is open-ended and child-led; children can build, combine, explore and create with a variety of materials in a range of different ways. It means giving children an environment filled with objects they can use to role play, build, engineer, and create. It is ideal for home learning because it is self-directed and open-ended. Research has demonstrated many benefits to loose parts play such as: supporting physical development, applying mathematical skills, practicing language and communication, and encouraging creativity.
When children in my class have access to sticks, they use them to stir soup, as candles on mud cakes, as magic wands, to bang on pots and to combine with sheets to build forts. At home, we particularly enjoy loose parts play with blocks, rocks and planks of wood because children can use them repeatedly in different types of play. My children like to use them to make 'towers', 'insects', 'ramps', 'boats', 'people', 'cities', 'soup' and much more. They also like using these in combination with boxes, cloth, rope, clothes pegs, and other random pieces we have laying around to create complex structures and forts.


Ways to take learning further


To enhance children's learning experiences, you can give children paper so that they can draw and write about what they have created. Even reluctant writers will often be motivated to pick up a pencil to record what they have made.
With loose parts, you may also want to add in numeral or letter pebbles so that children can practice counting and matching. Sometimes we use 'number pebbles' to play number games or match it to the number of leaves or flowers they collect.
Children enjoy making things like mud pies and cakes. You can create an outdoor mud kitchen which is great for sensory play, measuring, mixing, combining and more. Children can even follow mud kitchen recipes to help them practice reading and measuring.
Gardening

I love gardening with children, and it has so many benefits for physical and mental health! Research shows it helps to improve health, diet and understanding of nutrition- benefits which last into adulthood. It also has a therapeutic element and helps to alleviate stress and anxiety. Spending time in nature can help kids feel connected to others and their world. Gardening is also an excellent tool for allowing children to learn, apply, and practice skills in math, science and literacy.
Starting a garden requires only a small space and a few tools; you can start with a small pot on your windowsill or deck. These are some child-friendly plants that are easy to grow both inside or outside: cornflowers, nasturtiums, pansies, calendula, sunflowers, tomatoes, carrots, bok choy, green beans, peas, spider plants and garlic.


Ways to take learning further


Gardening can assist academic learning and children can develop and apply skills in math, science, and literacy. Having plants around allows children to observe them and develop an understanding of what they need to thrive. You can introduce vocabulary such as structures of a plant (e.g. stem) or more complicated processes such as photosynthesis. Children can also learn about pant reproduction by growing them from seeds, bulbs, and even cuttings.
I like to give my children paper so that they can draw and record anything they want about the plants they are growing. Reluctant writers become eager to draw and record plants they are cultivating and the insects that may come to eat them.
Older children can practice measuring plants, their growth, and find different ways to record and display this. Children can use math to solve real-life problems. For example, older children can help plan a garden by measuring the space and calculating the surface area. Then they can figure out how many plants can grow in that area. Alternatively, they might calculate how many bags of soil might be required to fill a planter.
Another benefit of gardening is that children can eat what they grow; they enjoy cooking different recipes together using crops they have harvested!
Walks, Hikes and Bike Rides

Going on walks, hikes and bike rides is a fantastic way to spend time as a family and allow children to develop strength and motor skills. Research indicates that spending time in nature is beneficial to both physical and mental health, influencing stress and anxiety reduction and positively impacting symptoms of depression. Given the profound upheavals in people's lives over the past few months, walking can be an excellent form of self-care.


Ways to take learning further


When going out on walks, helping children tune into nature can help them appreciate and enjoy the beauty around them. You can talk to them about what they notice, what they see, smell, and feel. It is also lovely to go on 'nature hunts' with your children by getting them to look for animals, plants or other natural objects. To help them develop scientific skills, you could use prompts to help them explore and ask them questions such as: What do you notice? What are the animals doing? Why?
Playing games like tag, hide-and-seek and I-spy when out in nature can also be beneficial. These types of games help children practice social skills, taking turns, and following rules - all are essential skills for school and life.
It can also be lovely to let children explore and create. Children may build forts with branches, divert creeks with rocks, create nature art, and more! It is a wonderful opportunity for children to be creative and problem solve.


I hope that these activities are helpful. If your children aren't in the mindset to learn or do an activity, it is ok to stop and come back to it later or try something else. Being kind to yourself, and your kids is a top priority at this time.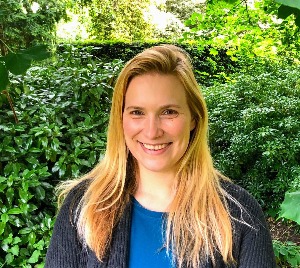 About the Author
Sabrina Olizar-Smoke is a graduate of U.C. Berkeley and has a Masters of Social Work from Washington University in St. Louis. She also has a Post Graduate Certificate in Education from the Institute of Education in London. Her career in education has included teaching nursery, elementary and middle school children. She is passionate about using outdoors and gardening to support children's learning and development. As part of this, she has helped her school gain awards in outdoor learning and linked the school's science curriculum to gardening and outdoor education. Since taking time out from teaching to raise her children, Sabrina has started a website, playofthewild.com to support parents and teachers with learning activities, particularly in the outdoors.