Finding the Fun in Social Distancing: Games that Work!
Becker's loves a challenge, so when our customers started asking what types of activities they can do with preschool and young school-age children while respecting social distancing, we started brainstorming. Here are some variations of well-known games as well as ideas for new activities that will keep everyone safe and active this summer!
Some of your tried and true outdoor activities can take on new looks by just adding a few social distancing props. Try various sized hoops to define individual play spaces, safety cones to mark off areas, or spot markers to indicate distances for standing in a circle or in a line.
Freeze Dance
A dance-in-place version of the popular game. Put on some fun music and dance it out until the music stops. Accommodate children that are shy about dancing by allowing them to turn on and off the music. Check out the song, Freeze on Bari Koral's It Take a Little Kindness album. Warning: It's highly addictive-you'll be playing it constantly!
Memory Dance Game
Everyone stands in a circle, a safe distance apart. The leader starts by demonstrating a dance move. Don't panic. Just 2 moves, 2 beats. You can wave your arm up and down (with a little rhythm please). Go around the circle and the next person does your 2 moves and adds their own 2 moves. It could be wave the other arm or something completely different. Keep going until it comes back to you and you get to demo the full dance as a team! We're talking about visual memory, coordination, motor control, sustained attention – lots of great skills to build.
Yoga Toe-ga
Bari Koral is my go-to yoga teacher. By combining music, lyrics, and poses, she makes yoga accessible to children of all ages and abilities. For this activity, you need children, bare feet , lots of open space, and pom poms! Spread pom poms all over the open space and invite your yogis to walk around and pick up one pom pom at a time with their toes. Suggest that children keep their arms spread wide to help them keep their balance and help them to keep a safe distance from their friends. My favorite song to play during this activity is Shake It! on Bari Koral's It Takes a Little Kindness album. You can build this activity around any theme, but for summer fun, try a beach theme. Imagine you're on the beach barefoot and you're beachcombing for sea treasures. Every treasure (pom pom) you pick up with your toes gets placed in your sand pail. The activity is over and so is the clean up when all the pom poms are collected! Finish off the beach theme by practicing other beachy poses such as crab, dolphin, and seahorse which can all be found on our Yoga Now! Card Set.
New Measures!
Let older children become the measurement experts for safe social distancing! Provide tape measures or ask children to bring one from home and take turns marking off 6-foot areas outdoors. Also, do some marking off using non-standard measurement tools such as shoes! Children will become more aware of what 6 feet of distance looks like and practice some math skills while they're at it. Suggest they measure 6 feet on a diagonal line, a horizontal line, and a vertical line. Find ways to mark off spaces with natural objects. How many rocks does it take to create that distance? How many sticks?
Beach Ball Bopping
How long can you keep a beach ball moving without using any body part except your hands or face? Children might want to practice this on their own before they try and do it with a partner. Encourage the children to keep the ball moving with various body parts. Younger children can keep the ball close to the ground with kicks and build up to keeping it airborne!
Parachute Solutions
A parachute with handles offers many options for play while having a built-in system for keeping a safe distance. Depending on the design of your parachute, you might want to position children on every other handle. Here are some easy-to-do activities:
Hokey Pokey: Do some version of the Hokey Pokey that has you move any body part except your hand (which should be holding on to the parachute handle. Instead of "turning yourself around" you can "do the hokey pokey and walk round and round" (with everyone holding on and walking around in a circle) – that's what it's all about!
Up, Up, and Away: Children hold on to their parachute handle and work together to keep a ball up in the air. Start with the parachute on the ground and place a light weight ball in the middle ( a beach ball is best). Instruct the children to slowly rise up with the parachute and try not to let the ball fall off. As soon as everyone is standing, at the count of 3 start waving the parachute up and down to see how high the ball can go.
Cooking for One
If you're ready to wrap up an active day with a quieter indoor activity that still respects social distancing, try cup cooking! This style of cooking invites each child to make their own single portion of a recipe. It's all about the set up. Children need independent stations that they can move through in a sequence to complete the recipe. You can try granola recipes, individual salad, and fruit cups, but here's an easy one to start with:


My Own Lemonade:
Needed:
Water
Lemons cut in half
Juice squeezer (can be found at dollar stores)
Sugar
Large bowl for sugar
1/8 measuring cup
Individual drinking cups
Plastic spoons

At the first station children select their cup, write their initials on it, and fill it with water. The second station has lemons cut in half and a juice squeezer. They pour their squeezed juice into their own cup. The third station has a bowl of sugar with a 1/8 a cup measuring spoon. Children add one scoop full of sugar. The last station has plastic spoons. Stir your lemonade and drink it. Measurements are approximate, adjust to taste 😊.
We must do our best to manage social distancing in an emotionally sensitive way and let children exercise their right to be joyful and playful within the company of their peers!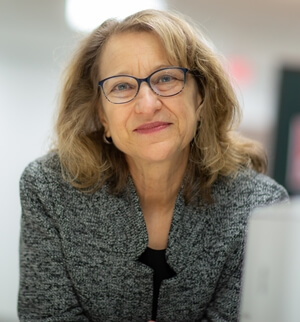 Leslie Eslinger is the Education and Product Development Specialist at Becker's School Supplies. Previously, Leslie spent 12 years serving as a resource and program director at a non-profit, community-based organization which provided comprehensive services to child care programs in the Philadelphia area.
Leslie has been involved in early childhood education for over 30 years as a teacher, mentor, trainer, and administrator. Over the last 20 years, she has developed and presented professional development workshops at local, regional, and national conferences. She served on the board of the USA Toy Library Association for many years. She authored her first book, Theme Kits Made Easy, in 2002. She attended Bank Street College of Education in NYC and earned her M.Ed. degree in Early Childhood Education from Arcadia University in Glenside, PA.