Wellness Tips for Teachers: Just Breathe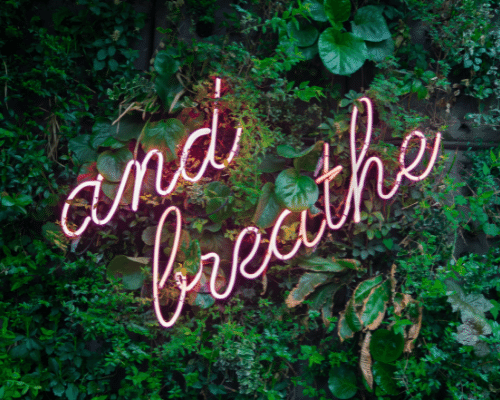 Chaos to Calm: Just Breathe!
There's one thing we could all do right now to help our children and ourselves. And I will tell you what that is further down in the article so keep reading.
No one taught us about managing our nervous system. So, if you are suffering, it's not your fault. Most likely you don't have these tools, or you weren't taught these tools.
Literally on the first day of my yoga training we learned to notice our breath during stressful situations. What is the breath doing?
If you pay attention to your breath (that's the key thing), you'll notice that in stressful uncertain situations you're not breathing deeply, but rather shallow breathing especially on the exhale.
That is the sign for the nervous system to stay anxious.
Your body is constantly reading your oxygen and carbon dioxide levels and when that changes, like when you're stressed, you're setting off a whole physiological reaction in your body. Your heart rate increases, and your negative expectations increase. You are in fight or flight mode.
So, the first thing to do in any anxious situation is to lengthen your exhale.
Breathe.
Science has shown us that often just 3 to 5 intentional breaths can be enough to help shift from the sympathetic fight or flight nervous system to the parasympathetic which is like the brakes.
How simple is that? It's so obvious but nobody taught us that.
What do we want to do with our children? We simply want to teach them what we weren't taught. To breathe.
We want this to become a habit that becomes ingrained in them. We want them to grow up noticing their breath. We want them to practice breathing. This needs to be intentional.
You're creating a new habit and that doesn't happen one time. That happens every day, practicing at school or at home, intentionally and regularly.
Then you're literally handing children the magic of helping them self-regulate themselves.
This is one of the fastest and easiest things that we can do for children.
It's just breath. It's always available and doesn't cost anything.
That is a great place to start!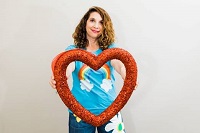 Bari Koral is a beloved children's recording artist and an internationally recognized kids yogi. Every day tens of thousands of parents, children and teachers use her music,instruction and tools with young children.
Bari has been called a "kids yoga pioneer" and the "It girl of kids/family music." She has performed numerous times at the White House and has been featured in People Magazine and The New York Times. Bari is a certified E-RYT® 200, RCYT® & YACEP® Continuing Educator Provider. Yogapalooza: Yoga and Mindfulness with Bari Koral is RCYS Registered Children's Yoga School with Yoga Alliance.
Teacher Wellness Products
Regular Price
$22.21
Your Price
$19.99
Regular Price
$14.99
Your Price
$13.49
Regular Price
$36.65
Your Price
$32.98