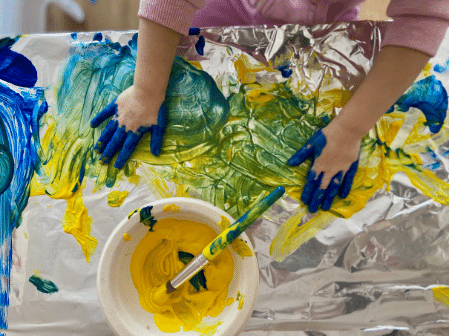 Six Different Ideas for Using Paint
We all use paint in our classrooms, but typically in traditional ways using paper at the easels or at the tables. How about shaking things up a bit using these 6 unique ideas with paint?
Frozen Paint - Fill an ice cube tray or muffin tin with a small amount of water, squirt paint into each compartment and mix. Cover the tray with plastic wrap or foil and then punch a craft stick into each spot, to keep the sticks upright. the tray into the freezer and leave it there until your paint is completely frozen (several hours). Pop the paint cubes out of the compartments, and set them out on a tray along with paper. Children can use the crafts sticks as handles as they paint with frozen paint! So much fun!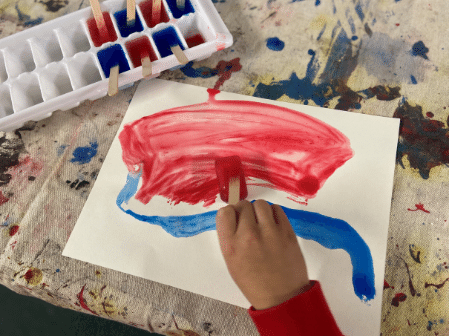 Puffy Paint - Pour equal parts glue and shaving cream in a dish, and then squirt in the paint color of your choice. Mix this together with a craft stick, taking care not to overmix it (shaving cream will deflate if overmixed). When ready, spread the puffy mixture onto your artwork. When it dries it will still be puffy! This is a fun activity for creating colorful clouds during a weather unit or icing on pretend baked goods for a baking unit.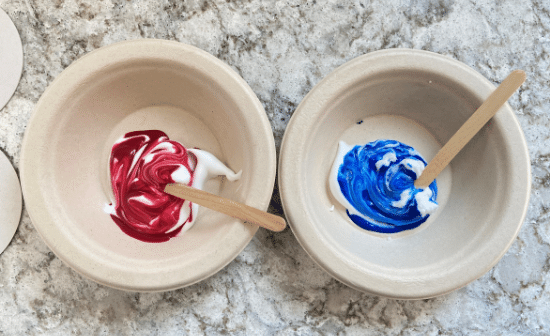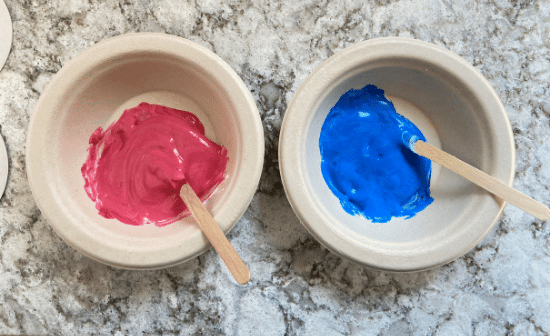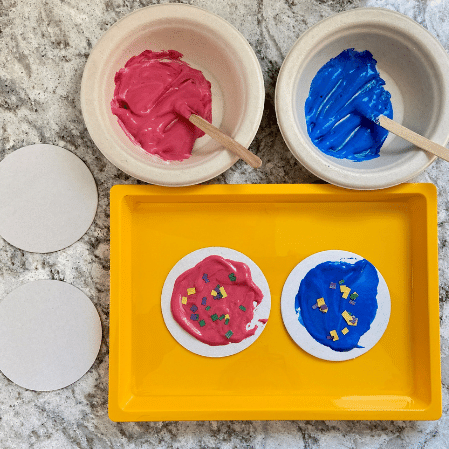 Easy Clean Up Paint - When pouring paint into dishes, pour a small amount of dish soap into the containers, along with the paint. Mix the paint and soap together until combined. Adding soap makes it easier to clean the paint off toys and clothes. This strategy is particularly helpful when painting right onto toys. Toy vehicles or hard plastic animals, such as dinosaurs are perfect for this activity. When children are finished painting, set up a car wash or animal bath with water, soap, and sponges to get the toys clean.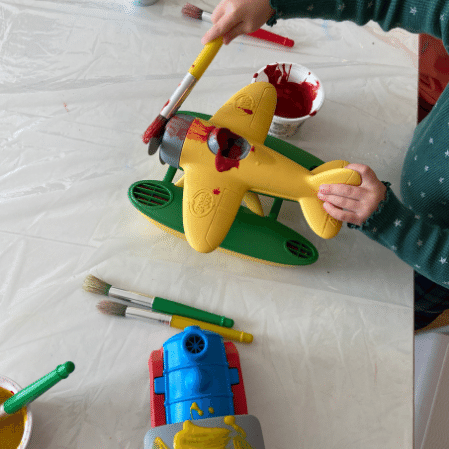 Painty Collages - When creating collages with loose parts, try adding glue to your dish of paint. This eliminates the additional steps of applying paint and then adding glue afterwards. The collage materials will stick right onto the paint and glue mixture like magic. Try this while making Loose Parts Pizza! Yum!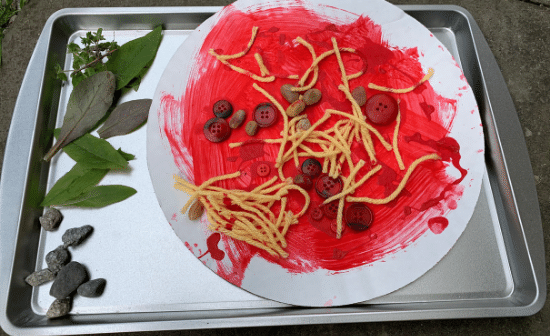 Foil Painting - Try using a different painting surface, such as aluminum foil, to change up things. Cover your surface with aluminum foil. You may wish to cover your whole table or your easel or you may place individual sheets of foil out for children. When using individual pieces, we like to fold over the edges to make a neat rectangle. Set out dishes of paint and brushes and let children get to work. How is painting on foil different from painting on paper? Ask your children what they prefer and why.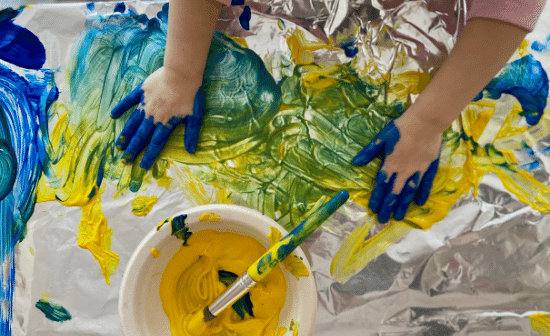 Printmaking - Apply paint onto the underside of a muffin tin or on a piece of bubble wrap. Then, press a piece of paper onto your paint, use your hands to smooth down the paper, and lift the paper to see the print that appears! The reveal, when your students lift the paper, is the best part! This is a fun way to explore different textures, such as the bumpy bubble wrap or smooth, round compartments of the muffin tins. Try this printmaking activity with other interesting textures, such as packing materials from boxes, egg cartons, or other recyclables.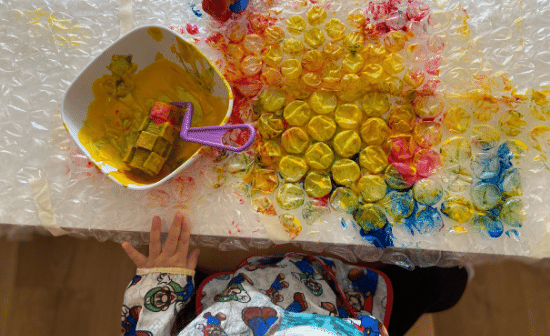 We hope you have fun mixing it up with these 6 different ideas for using paint!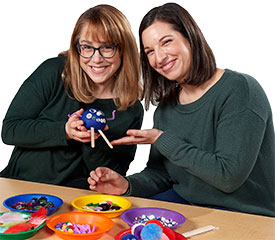 With over 30 years of combined teaching experience between them, early childhood educators Nicole Werther and Rachel Miller know just how to keep your young children engaged—let them take the lead! Their small business, Backyartists, encourages creative thinking and discovery through the magic of process art and sensory play.
Rachel and Nicole are Becker's Creative Arts Content Advisors and have used their knowledge of process art to create resources, such as blog posts and activity ideas, to inspire teachers and parents when planning projects with the Artful Goods materials.
They also offer playgroups and classes in the Boston area. Check out Backyartists.com for the most up to date offerings.