10 Summer Fun Learning Activities for Preschoolers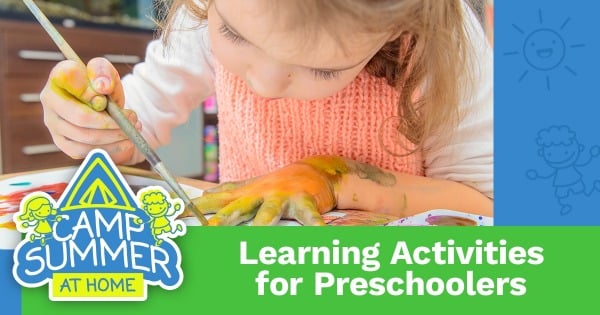 Summer time is quickly approaching, and I am sure your creative juices might be running low. Due to COVID-19, you may have been teaching and entertaining your children at home since March of this year. It's okay if you haven't figured out a plan yet for summer.
Here are ten fun and educational activities that will surely keep your preschoolers engaged this summer.
Arts


1) Coffee Filter Flowers - Grab some coffee filters, food coloring or markers, cookie sheets, pipe cleaners, and let the fun begin. Allow time for the flowers to dry before folding them. Click here for a tutorial.
2) Salt Painting - You will need liquid glue, salt, cardboard or cardstock, water, paint brushes, and watercolors. First, create a design with the glue, then cover with salt, and lastly paint by touching with the watercolors. Let it dry completely and enjoy this neat style of artwork. For a tutorial video on this salt painting activity, click here.
3) Kool Aid Modeling Clay - Make modeling clay with a few everyday kitchen items such as; flour, water, oil, salt, cream of tartar, and unsweetened kool aid mix in various colors. Read more here for step-by-step instructions on this activity.
Sciences


4) All About Fish - Pickup a new family pet and let the learning begin. A goldfish or betta fish are easy to care for and require minimal supplies. Taking care of a pet fish can teach children many lessons. It teaches responsibility as they care for the pet fish. Children also learn about how fish move, what they require to live, and about their features that allow them to live in water. Lastly, children learn kindness as this tiny little living thing requires care and attention.
5) From Seed to Table - Grab some soil, a pack of green bean, cucumber, or sunflower seeds, a spray water bottle, cups, flower pots, or a seed starter biome, and get started. Plant the seeds and place them in a sunny spot in your home, spray with water every other day, and have children take pictures of the seeds sprouting throughout the process. Once the seeds are fully growing and running out of room in the biome, then it is time to find a place outside to replant them. This whole experience can encourage scientific learning for preschoolers and encourage healthy eating habits.
6) Make Rainbow Celery - Teach preschoolers how plants drink water with this fun science activity. You will need celery stalks, a clear cup with water, and food coloring. For in depth instructions, read more here. For more creative ideas and supplies in earth sciences, click here.
Mathematics
7) Sort everyday objects - For this activity, you can use a muffin pan and everyday objects around your house such as; clothespins, buttons, cotton balls, water bottle caps or lids, and dry beans. Place all items in a large bowl and ask children to sort them in the muffin tin circles by object or sort by shapes. This entire activity teaches young children about classification of objects, how things are alike and different, and sorting of objects which is a fundamental skill in mathematics.
8) Measure Shoes - Give your child a ruler and line up a pair of shoes from everyone in your household. Help them measure and record each shoe. Discuss largest to smallest, measurements, and growth concepts. As an extension activity, you can also have children trace each shoe onto a piece of paper for comparison. They can color the picture and record the measurements on each shoe as well. For more options in teaching children about measurements, click here for for math curriculum support materials.
Literacy
9) Alphabet Sensory Bins - Using rice or dried beans as a base in a plastic container, add in small items from around your house that start with the letter you are studying. Write the letter on a piece of paper and place it on the outside of the bin. Start with A and work your way to Z by the end of the summer. Sensory bins encourage curiosity, literacy skills, social skills, and fine motor skills. For other alphabet learning games and activities, click here.
10) Children's Book in a Bottle - Using a Voss water bottle, add objects that are relevant to a book that you and your child can read together. You can add liquid such as baby oil, water, food coloring, or a drop of dish detergent, although adding a liquid base is optional. Seal the bottle and allow your child to hold it while you read the story. This activity can help them connect the objects to the story, use energy as they are sitting still for story time, focus better, and increase literacy skills. For more inspiration and ideas for the book in a bottle, click here.
Summer time can be a great time to reinforce learning with your preschooler. The ten activities we discussed can be a fun way to include learning in your art, science, mathematics, and literacy areas. In addition to the subject areas, many of these hands-on activities will not only engage your preschoolers but also encourage learning, practice using fine motor skills, social skills, as well as fostering literacy and language skills.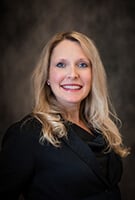 Wendi Iacobello is a graduate of Appalachian State University with a Master of Arts in Educational Media. She also has a BS degree in Early Childhood Education. Her professional career in education spans across nine years in the public education sector to include; middle and high school special education, adult education for incarcerated men, women, & youth, compensatory education, High School Equivalency instruction formerly known as GED, and community college instruction in Early Childhood Education curriculum courses. Wendi is an Army Spouse and first time mom to an adorable infant boy. Her hobbies include; volunteering in the local community, gardening, teaching aqua cycling and stroller fit classes on the military installation, and encouraging the military community through her blog Strength 4 Spouses.