Teacher Wellness Tip: Self-Kindness
This article is the third in a series of stress management and wellness tips for teachers and caregivers by yoga and mindfulness educator Bari Koral that we feel may be helpful as you navigate challenging times in early childhood spaces.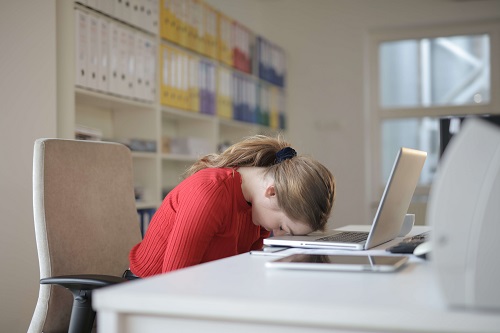 In response to music superstar Adele breaking down after having to cancel all her Vegas Residency concerts, Untamed author Glennon Dolye wrote:
"Covid is killing us mentally because no one is showing us how to adjust our expectations of ourselves and others. We are killing ourselves trying to make things work as they worked in the old world, and we can't do it. We cannot make things work, but we feel like we cannot say that."
Because no one is brave enough to say: No. This cannot be done right now. Enough.
I read this, and it really resonated with me. It also reminded me there has never been a more critical time to become better friends with ourselves and we need to practice self-kindness!
Being mean to yourself during challenging times just makes everything harder. Now more than ever, we need to be kind to ourselves, and not give up on ourselves! We need to be more compassionate to ourselves.
So, where does one begin?
We all know how to support others with kindness. When others are struggling, we don't say to them, "You are so stupid! You brought this upon yourself, you deserve it, that dress makes you look fat!" or any of the other horrible things we often say to ourselves. If we said those things to our friends - they wouldn't be friends with us anymore!
So why do we say them to ourselves?
As early childhood educators, practicing self-kindness is more crucial than ever. It's one of the fastest-growing ways to build resilience during these challenging times. How can we teach kindness and compassion to children if we are not kind and compassionate to ourselves?
The practice of self-kindness is called a practice for a reason. It takes time.
Here are some tips for teachers to practice self-kindness:
1) Find things that you like about yourself and often remind yourself about them.
2) Go easy on yourself. It's okay to be sad. It's okay to be confused or angry. It's okay to make mistakes too. Tell yourself that. YOU need to hear it!
3) Prune your calendar - say NO to things so you can take some more time for yourself.
4) Don't struggle for perfection. Remember one of my favorite sayings: Done is better than perfect.
6) Accept things you can't change.
7) Stop comparing yourself with others.
Remember, the most important words in the universe are the ones we say to ourselves.
Take it easy on yourself and be kind. Because You really need YOU right now.
xx – Bari
How do you practice self-kindness?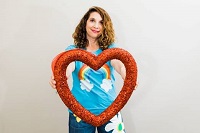 Bari Koral is a beloved children's recording artist and an internationally recognized kids yogi. Every day tens of thousands of parents, children and teachers use her music,instruction and tools with young children.
Bari has been called a "kids yoga pioneer" and the "It girl of kids/family music." She has performed numerous times at the White House and has been featured in People Magazine and The New York Times. Bari is a certified E-RYT® 200, RCYT® & YACEP® Continuing Educator Provider. Yogapalooza: Yoga and Mindfulness with Bari Koral is RCYS Registered Children's Yoga School with Yoga Alliance.
Teacher Wellness Products
Regular Price
$22.21
Your Price
$19.99
Regular Price
$14.99
Your Price
$13.49
Regular Price
$36.65
Your Price
$32.98
The opinions, representations, and statements made within this guest article are those of the author and not of Becker's School Supplies as a whole. Any copyright remains with the author and any liability with regard to infringement of intellectual property rights remain with them. The company accepts no liability for any errors, omissions or representations.