Teacher Wellness Tip: Forgive Yourself!
This article is the first in a series of stress management and wellness tips for teachers and caregivers by yoga and mindfulness educator Bari Koral that we feel may be helpful as you navigate challenging times in early childhood spaces.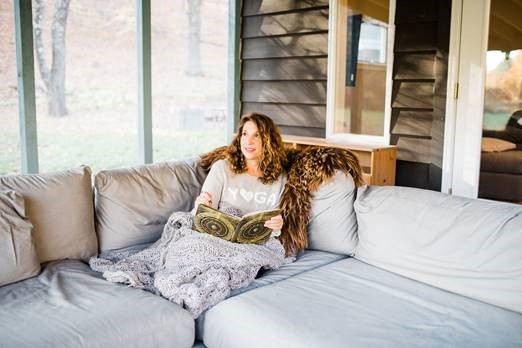 Dear Teacher, Caregiver, Educator,
Sometimes I get asked this question- what is one thing I can do right now to reduce anxiety and worry and stress?
Start here:
Forgive yourself.
Seriously, be kind to yourself!
There is a science to your worry. There is a looooong list of nervous systems that came before you that have used worry & fear for survival. Our bodies are trained to worry, perceive danger, and react.
As humans, we are wired to be on edge about our concerns, to anticipate the lion (big scary thing!), to worry about it, and talk about where we last saw it. Because what happens if we don't? Frankly, we may not survive! This process is known as our negative bias. We are wired to anticipate negative things to survive.
Let's face it; our nervous systems are ancient. Our nervous systems are still adjusting to new, modern-day concerns. We need more time and tools to adjust and to adapt.
So here comes all your negative thoughts and worries. Now what?
Forgive yourself.
When we do get these anxious and worrying thoughts, they can be so overwhelming. We tend to keep blaming ourselves, which just perpetuates more of these thoughts. We must remember some of the science behind it.
So, the first step when you start to worry and feel anxious is to go easy on yourself and forgive yourself. Forgiveness, in this case, is protection from worry and trying to keep you safe.
Be kind to yourself when these thoughts and emotions arise.
I'm not saying there aren't things you can do to control and guide these thoughts to more peaceful places. Of course, there are! Yoga and mindfulness are two excellent strategies you can use.
But step 1 is to forgive yourself and be kind to yourself. Go easy when these worrisome thoughts happen.
Start to have this conversation out loud (in your head). "Yes, even though I feel this stress and this worry, I accept and forgive myself."
This self-forgiveness takes some practice and perhaps new tools to adjust. But it's worth it, and it can pay off BIG TIME.
Anxiety, forgiveness, and kindness are hard to co-exist. Kindness, compassion, and forgiveness are like kryptonite to stress and anxiety.
It all comes down to how we talk to ourselves. Am I a good friend to myself?
Remember – when those thoughts enter your mind, practice being kind to yourself. Be your own best friend! Have that conversation out loud with yourself.

Forgive yourself.
See what happens. You deserve this!
xx – Bari
P.S. "But Bari, I try this, and it's so hard and easier said than done." I know. The answer is you must keep practicing. You are undoing an old habit. It takes a little time. Practice it, and you will make progress.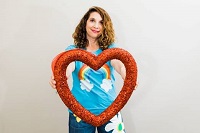 Bari Koral is a beloved children's recording artist and an internationally recognized kids yogi. Every day tens of thousands of parents, children and teachers use her music,instruction and tools with young children.
Bari has been called a "kids yoga pioneer" and the "It girl of kids/family music." She has performed numerous times at the White House and has been featured in People Magazine and The New York Times. Bari is a certified E-RYT® 200, RCYT® & YACEP® Continuing Educator Provider. Yogapalooza: Yoga and Mindfulness with Bari Koral is RCYS Registered Children's Yoga School with Yoga Alliance.
Teacher Wellness Products
Regular Price
$22.21
Your Price
$19.99
Regular Price
$14.99
Your Price
$13.49
Regular Price
$36.65
Your Price
$32.98
The opinions, representations, and statements made within this guest article are those of the author and not of Becker's School Supplies as a whole. Any copyright remains with the author and any liability with regard to infringement of intellectual property rights remain with them. The company accepts no liability for any errors, omissions or representations.