Homecamping: Setting Up Summer Camp at Home
Due to social distancing and the Coronavirus pandemic, most summer camps have been put on hold or will be virtual this year. Most parents do not want to risk sending their child to camp during the pandemic, even with more protocols and guidelines in place for camps to run safely.
If that's the case and you are struggling to keep your children entertained, while also learning this summer, we have you covered. Let's first look at what makes summer camps unique, fun, and memorable.
Characteristics of Summer Camp
Routine - Every camp has a set routine each day. A daily schedule gives children a predictable day and offers activities to look forward to during the week.


Activities - Each day is planned to have specific activities that are differentiated throughout the camp.


Work-While camp is always fun, it also involves work and responsibility.


Fun - Summer camp provides fun activities that allow children to have new experiences.


Friendship - Going to camp with friends or making new ones is always a highlight for children.


Letters - While letters are a thing of the past and have been replaced by text and email, that communication is still an important part of the campers' experience.
Tips for Setting up Summer Camp at Home
Create a Theme

The first thing to do is choose a theme for your camp at home. Most summer camps focus on one specific theme, skill, or special interest topic such as: science camp, soccer camp, or art camp.


Incorporate work into the theme - While camp is supposed to be fun, it can also involve work, teamwork, and teach children responsibility. Get creative with the work component and add in responsibilities that tie to the theme. For example: If you are having a science-themed camp, explain that scientists have to keep a very clean lab. This is motivation to keep the science working space clean after the experiments.


Plan new experiences, fun activities, & activities that refine skills - Search the internet and Pinterest for some great ideas. Each day of the camp should have activities that are indoors, outdoors, independent learning, and hands-on learning.


Implement project-based learning - This type of learning builds on children's inquiry, allows them to be creative, find solutions to problems, and create a product to reflect learning. This is where researching the perfect activity ideas will be helpful. Build in a project to the daily schedule that can be worked on all week. Project-based learning gives children the autonomy to direct and criticality as well as creatively think about learning. For project-based learning ideas sorted by subject and grade level, click here.
Develop a schedule
Once you have chosen a theme, it's time to create a daily schedule. Make sure to add in break times and lunch into the schedule. Add pictures (for very young children) and words to describe the daily schedule. Post it in a common place and at your child's eye level. For added literacy, add a large paperclip for your child to move down the schedule each day or a magnet if posted on the refrigerator. This helps with the concept of time and following a schedule.


Add in virtual time with friends - Since your kids may not be able to spend their summer with other children, add in time for them to communicate with their friends. This is something they would be able to do in a regular summer camp.


Make time for written communication - Allow time for children to write letters to friends or other family members. For young children, ask them to draw or color a picture that shows others about summer camp at home.


Implement, Evaluate, and Improve Your Camp
After you have everything set up, it's time to try out a weekly camp at home. Be sure to note what worked well and what didn't. Also, ask your children for feedback. This will help you to improve home camp if you decide to try it again.


Summer can still be fun for kids despite restrictions from the Covid-19 pandemic. While most will not be attending summer camp in person this year, it is still possible to set up a camp at home. Camps are a wonderful way to extend learning for children, while also giving them new and fun experiences.
Tell us all about your summer homecamping ideas!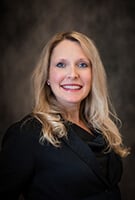 Wendi Iacobello is a graduate of Appalachian State University with a Master of Arts in Educational Media. She also has a BS degree in Early Childhood Education. Her professional career in education spans across nine years in the public education sector to include; middle and high school special education, adult education for incarcerated men, women, & youth, compensatory education, High School Equivalency instruction formerly known as GED, and community college instruction in Early Childhood Education curriculum courses. Wendi is an Army Spouse and first time mom to an adorable infant boy. Her hobbies include; volunteering in the local community, gardening, teaching aqua cycling and stroller fit classes on the military installation, and encouraging the military community through her blog Strength 4 Spouses.