The Gender Neutral Early Childhood Classroom
Methods of Avoiding the Promotion of Gender Stereotypes in Your Classroom
Stereotypes are defined as fixed ideas or images, often oversimplified, about a particular group of people or things. Furthermore, these categorizations are often created on a culture-by-culture basis. Included in this definition are assumptions about what it means to be a man or a woman.
Based on research conducted and compiled in 2011, by Olaiya E. Aina, Ph.D. and Petronella A Cameron, Ph.D, from California State University and Central State University, respectively, children in western cultures develop their gender identity- where they innately feel on the male to female gender spectrum- between the ages of three and five years old. Furthermore, developing children are constantly exposed to gender stereotypes, which they then recognize and internalize. As a result, most of these assumptions are fixed in children's minds by the age of seven years old, after which they are difficult to change.
Research on this topic explains the various gender stereotypes that bombard our young people on a regular basis. In movies, women are often portrayed as "damsels in distress", forced to marry, doused in fluffy pink dresses, and so forth. Growing up, young girls are praised for their physical appearance- their stylish clothes or beautiful hair- while boys are praised for their strengths. When addressing a group of people, many children and adults are guilty of addressing them as "you guys". In classrooms, teachers use phrases like, "boys and girls". Toys are often marketed specifically to simplified versions of gender. For instance, a parent explained that when she recently went to order her daughter a McDonald's® Happy Meal, she was asked if she wanted a boy toy or a girl toy. On instinct, her daughter answered, "Girl!" However, the parent immediately second-guessed the interaction and asked what the toys were. The employee responded that the girl toy was a Barbie® and the boy toy was a Hot Wheels® car. Only once the toys were explained did the child change her mind, opting for the car, as she enjoys transportation toys more than dolls.
The list of stereotypes that we all are exposed to daily goes on and on. The worst part of this is that young girls often get the short end of the stick, with internalized stereotypes generally focused on physical appearance, rather than emotional or cognitive intelligence. Nevertheless, stereotypes- which are typically negative- imposed on, and internalized by nearly all children have a strong, negative impact on self-esteem which can limit academic growth in the early years, and career growth afterward.
So how can Early Childhood Educators help children develop their own individualized sense of their gender? The following is a list of five simple ways that classrooms can become more conscious, and aid in the avoidance, of gender stereotypes.
Teachers should examine classroom toys for single-gender marketing; for instance, dress up clothes or materials labeled for boys or girls.
Note that while it may be a good rule of thumb to avoid purchasing these types of materials all together moving forward, it is almost guaranteed that some of these materials are already available to children in the classroom. It is not necessary to eliminate them from the environment. Instead, teachers can find ways to incorporate this into non-stereotypical play. For instance, if a girl dresses up in a suit jacket and tie, or a boy dresses up in a tutu, teachers can engage in pretend play with the children, modeling acceptance of the play scenario, and/or take pictures of the children in these outfits to display in the classroom center.
Teachers can also purchase toys aimed more toward gender neutrality, like:
Baby's First Doll Set, a set of dolls with unclear genders and, overall, neutral colors
Career Puppets Set, a set of puppets with males and females engaged in a variety of community helper roles
Melissa & Doug ® Community Careers Wooden Puzzle Set, a set of puzzles with women and men engaged in a variety of community helper roles
Teachers can conduct read alouds of books that demonstrate men and women in non-stereotypical roles
Books about community helpers that show males and females in all types of jobs, such as Clothesline Clues to Jobs People Do by Kathryn Heling and Deborah Hembrook- which shows females as mail carriers, carpenters, and firefighters - give children role models that do not conform to societal stereotypes
Books showing people engaging in non- stereotypical activities- such as Of Course They Do: Boys and Girls Can Do Anything by Marie- Sabine Roger and Anne Sol, which shows men dancing and cooking, among other non-gender stereotyped hobbies, promote this idea as well.
Teachers can praise all children in a variety of ways and in all developmental domains. While many teachers naturally praise boys for their work in math, science and technology-focused areas, and girls in dramatic play and art, they should make a point to switch their praises to ensure that children are recognized for all that they do in the classroom.
In addition, teachers can recognize or compliment children equally regarding the clothes that they wear, the way that they wear their hair, and so forth, or simply minimize this type of communication with their students.
Avoid using language like "boys and girls" or "you guys" when referring to a group of children in the classroom. Educators are also prone to making requests of students, such as, "If you're a boy/girl, please line up." Instead, try phrases like "friends" and "children", or simply refer to children by their names. In addition, try new and interesting ways of making requests of students. For instance, "If you are wearing stripes, please line up." Or "If you have long sleeves, you may go find a center."
Finally, use families as resources. Invite family members to share about their careers and hobbies, so that children can gain new models in a variety of different domains.
Utilizing these simple techniques will help create a safe classroom for your children to explore and create their own unique gender identities, building a solid foundation for their self-esteem to grow from, and allowing them to grow as valued individuals. Furthermore, early childhood classrooms will be better equipped to meet ITERS and ECERS criteria, which look for diversity in the ways in which classrooms represent gender through books, dramatic play materials, pictures and displays, family involvement, and in communication with the students in the classroom.
Gender Neutral Toys for Early Childhood
Here are some gender neutral toys we suggest adding to your early childhood classroom.
Regular Price
$22.99
Your Price
$20.69
Regular Price
$136.65
Your Price
$122.98
Regular Price
$144.43
Your Price
$129.99
Regular Price
$22.99
Your Price
$20.69
Regular Price
$136.65
Your Price
$122.98
Regular Price
$144.43
Your Price
$129.99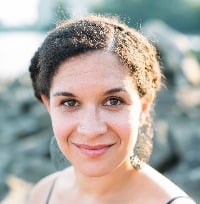 Zaina Cahill, Pre-K Regional Instructional Specialist for the School District of Philadelphia, is a graduate of New York University (B.S. in ECE and Special Education) and Walden University (M.S.Ed. in Elementary Reading and Literacy), and has worked in a variety of capacities in the field of education working with toddler through elementary school children and their families, including children with special needs. In particular, Zaina has a passion for working to promote diversity, equity, and inclusion in the education environment. In Pennsylvania, Zaina holds Level 2 teaching certification in ECE, as well as PQAS (PA Quality Assurance System) certification to offer professional development. In addition, she is a certified CLASS observer (Infant, Toddler, PreK). Zaina is also adjunct faculty at Arcadia University, in the school's graduate program for Early Childhood Education. Zaina is a member of the NAEYC Affiliate Advisory Council, the Exchange Leadership Institute, and the Philadelphia Race Matters and Cultural Competency Learning Circle. In 2016, Zaina was an honoree in attendance at the White House Teacher of the Year Event, hosted by Barack Obama, and has offered testimony in congressional hearings advocating for children and early childhood educators. In addition to presenting at various local, state, and national conferences, Zaina has also made a number of written contributions to blogs and education publications.
The opinions, representations, and statements made within this guest article are those of the author and not of Becker's School Supplies as a whole. Any copyright remains with the author and any liability with regard to infringement of intellectual property rights remain with them. The company accepts no liability for any errors, omissions or representations.