Are You Ready for a Culture Shift?
Reggio Emilia Classroom in Early Childhood Education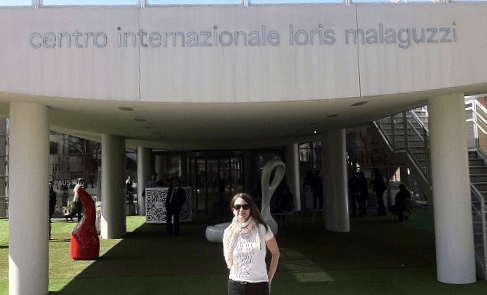 When I think of the Reggio Emilia region of Italy, I admit I think about food. After all, this is where parmesan cheese, Parma ham and some of the finest balsamic vinegar in the world is produced. However, I suspect like most early childhood professionals, my initial thought is about the Reggio Emilia approach to education. I recently had the good fortune to travel to this region. It's true, the food is nothing short of amazing, but I was able to put my fork down long enough to visit the Loris Malaguzzi International Centre. It was equally amazing!
Although we could not tour the child care facility, we were able to explore the exhibition halls. One exhibition stands out in my mind. It was a large photo display depicting children creating objects out of a variety of materials (wood, string, etc.). Each step by step photo was captioned with a transcript of the dialogue between the teacher and the child. My traveling partner, who is not an educator nor familiar with the Reggio Emilia approach, turned to me and exclaimed, "Wow, they are really teaching children how to think!" My friend's comment struck me, as the display evoked such a strong reaction in him. After we had made our way through all the exhibits, my friend summed it up very well, "This isn't just a method of teaching it's a culture, vero (true in Italian). True indeed!
"Somewhere along the way we have lost sight of the fact that high assessment scores are the result of the practice, not the reason for the practice."
On my long flight home, I thought about the teacher-child interactions I have observed in my former role as an Environment Rating Scale (ERS) and CLASS® assessor. Research has confirmed, that as a nation, we can do better at engaging in high-quality interactions that lead to the development of critical thinking skills. Several states with Quality Rating Improvement Systems (QRIS) report that interactions are improving, but sometimes they are driven by the desire to score well on an assessment. Somewhere along the way, we have lost sight of the fact that high assessment scores are the result of the practice, not the reason for the practice.
Now is the time to shift our thinking away from scores and focus on best practices. It may sound like a small shift, but it is really a culture shift.
What do you think about the Reggio Emilia classroom approach?
-----
Rose Manganell has been working with PA's QRIS system since its inception in 2002 serving as a Director of Programs and a Program Quality Assessor and Supervisor. Her previous experience includes various roles within the early childhood education field including: Executive Director, Professional Development Instructor and classroom teacher. Rose holds a Master's Degree in Early Childhood Education.
The opinions, representations, and statements made within this guest article are those of the author and not of Becker's School Supplies as a whole. Any copyright remains with the author and any liability with regard to infringement of intellectual property rights remain with them. The company accepts no liability for any errors, omissions or representations.