Ways to Celebrate Music in our Schools Month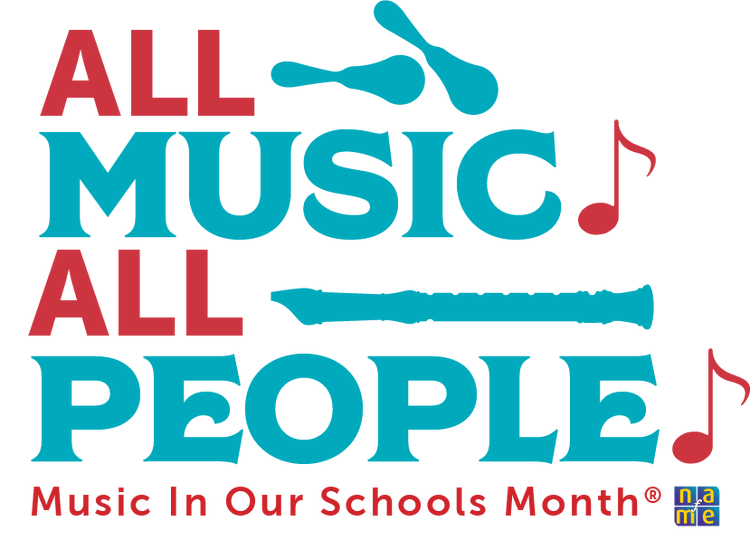 Did you know that March is Music in our Schools® Month (MIOSM)? It was designated by the National Association for Music Education (NAfME). The purpose of MIOSM is to raise awareness of the importance of music education and to remind everyone that schools are where all children should have access to music. Starting music education early is key!


Here are some ways to celebrate music in the early childhood classroom this month:
Start a Sing-Along


Children LOVE to sing. Allow children to sing independently or in a group. Whatever they are most comfortable doing. A sing-along could have a variety of songs from nursery rhymes and lullabies to pop songs or anything you think that your students would enjoy singing. Keep a variety of children's music CDs or sing-along books on hand for music time or whenever you want to perk up the classroom!


Break Out the Instruments


What child doesn't love playing with musical instruments? This is a great way to introduce them to various instruments and allow them to pretend they are putting on a concert! These music performances also encourage movement, role-playing, and social-emotional development. Make sure to keep a large selection of children's musical instruments in your classroom for students to explore and discover.
Let The Music Play
Are students too shy to sing or play instruments? The simple act of playing music in the classroom can keep them interested and engaged. Why not encourage an impromptu dance party or yoga with songs? How much fun is it to incorporate scarves along with the music? There's so much fun to be had with music! Just make sure your classroom audio equipment is up to date so that you can entertain the little ones.
It's All About the Visuals
It's important to keep as many visuals that promote music in the classroom. Pictures of instruments, musicians, concerts, etc. Videos and DVDs are also great to keep on hand!
Draw A Song
Your little learners might not be able to write a song yet, but perhaps they'll feel more comfortable drawing a song. Keep plenty of paper, crayons, markers, etc. on hand during music time. Ask them to draw what they think they are hearing. It's an art and music lesson all in one!
Take the Music Outside
Worried about too much noise inside? Then strike up the band outside! Encourage children to sing or play instruments as loud as they want outdoors. It couldn't be easier to take the music fun outside with Becker's Outdoor Music Kit!
As you can see, promoting music in the early childhood classroom can be fun and educational. It will break up the day for children and allow them the freedom to express themselves, be social, and active, too.
How do you incorporate music education in the classroom?