End of the Year Awards - Character Counts!
"In teaching, you can't do the Bloom stuff until you take care of the Maslow stuff." ~Alan E. Beck
We're in the home stretch!
The end of the school year is in sight and the greatest task on our lengthy to-do lists should be giving students a send-off that inspires confidence in them for their next learning adventure.
Traditional awards ceremonies, while well-intentioned, leave some students feeling deflated and demotivated. Not all students, of course, will earn academic achievement awards. And in the early years, do awards like perfect attendance ​really ​reflect the hard work of students?
Regardless, there is ​something​​ ​special about ​every single child ​​that can and should be celebrated.
This is why I love facilitating end-of-year celebrations that put a premium on good character! After all, character education has been proven to leverage academic performance.
So, in June, after integrating character development all year long, I host an intimate celebration in my classroom for students and invite their parents to join in the fun also. Every student receives a certificate ​​highlighting one of their remarkable character traits.
Some examples are as follows:
-The "Honest Abe" Award
-The "Mr./Miss Manners" Award
-The "Kindness King/Queen" Award
-The "Ready and Responsible" Award
-The "Sharing is Caring" Award
-The "Sportsmanship" Award
-The "Helping Hand" Award
-The "Friendly Friend" Award
-The "Collaborative Kid" Award
-The "Super Heart" Award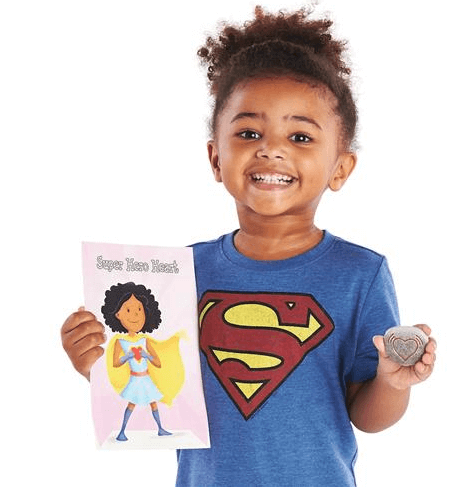 I know my students leave this ceremony feeling like their cup is full. It's written all over their faces!
Here are three, quick tips to consider when facilitating end-of-year character celebrations:
Avoid Superlative Language: ​Steer clear of words like most, best, or greatest. Doing so may inevitably hurt feelings.

Pick Self-Regulated Traits: ​Choose traits that students have some control over. We want them to internalize the notion that their choices matter.

Practice Storytelling: ​Share an anecdote about a time when the student displayed that trait and open the floor, so classmates can share positive stories about each other!
While passing out awards, I might say something like...
"Jane earned the Busy Bee Award for her work ethic on independent activities. Jane, I love how you complete your work on time AND double check it for silly mistakes! Just the other day, I saw you…"
And remember, parents may save the certificates forever and/or post pictures of their children's awards on social media. Personally, I ​still ​remember the awards received growing up.
So, in the hustle and bustle of close-out procedures, this is one task ​not ​to rush! Your words will likely leave a lasting impact!
-----
Bevin Reinen is an educator, blogger, writer, speaker, and consultant who has held numerous leadership positions throughout her 15 years in education. Bevin holds a Bachelor of Arts in English, a Master of Science in Early Childhood Education, and is currently pursuing a Doctorate of Education in K-12 Leadership. Bevin was named the 2011 Hampton Roads Magazine Top Teacher Overall and the 2015 Virginia Region II Teacher of the Year. Bevin is National Board Certified as an Early Childhood Generalist and was identified as an emerging leader by both ASCD and NAEYC. Her work appears in numerous print and online publications and she is the proud founder of TeachTrainLove.com.
The opinions, representations, and statements made within this guest article are those of the author and not of Becker's School Supplies as a whole. Any copyright remains with the author and any liability with regard to infringement of intellectual property rights remain with them. The company accepts no liability for any errors, omissions or representations.