5 Simple Mother's Day Activities for Children
Mother's Day is quickly approaching and it is a great time to thank the leading lady in your life. Moms, step-moms, grandmothers, aunts, god-mothers, foster-moms, and so many more special women go above and beyond to take care of everyone. Mother's Day is a perfect way to show these wonderful women just how much you appreciate them.
Children will need some assistance from the adults in their lives to prompt them to prepare for Mother's Day. This can help children learn some valuable lessons about thoughtfulness, planning ahead, showing gratitude, and using their creativity. There are simple ways for children to say thank you and express their love that will mean so much to the special lady in their lives.
Below are a few ideas perfect for children of all ages.
1) Take 5 - Help children trace their hand on a piece of paper. Then, they will list 5 things, one to represent each finger, that they love about the mother figure in their life. Once they have written all of that in, then decorate the page.
2) Flowers - Whether children pick out a bouquet at the store, find the perfect potted plant, cut from their backyard, or find out in nature, it will surely make their mama smile.
3) Pictures - Taking a new photo is always the perfect gift for any mother. Pictures preserve that time frame and capture memories. If you have time to print out the new picture and put in a frame, that would be even better.
4) Breakfast in Bed - This doesn't have to be fancy, but giving moms a day off from cooking breakfast is a great gift. Talk with children and make a plan about what you can make together for mom.

5) Chore Coupons - Create your own coupons for mom to use at a later date. Click here for a template or design your own. A few great ideas for coupons are; hugs, snuggles, help with dishes, help clean out the car, etc.
How will you prompt children to celebrate the important women in your family's life this Mother's Day? Showing love and appreciation doesn't have to be fancy or expensive. What matters most is that you remembered and thought enough about that special lady to plan something amazing ahead of time.
-----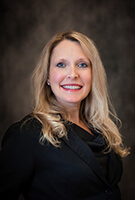 Wendi Iacobello is a graduate of Appalachian State University with a Master of Arts in Educational Media. She also has a BS degree in Early Childhood Education. Her professional career in education spans across nine years in the public education sector to include; middle and high school special education, adult education for incarcerated men, women, & youth, compensatory education, High School Equivalency instruction formerly known as GED, and community college instruction in Early Childhood Education curriculum courses. Wendi is an Army Spouse and first time mom to an adorable infant boy. Her hobbies include; volunteering in the local community, gardening, teaching aqua cycling and stroller fit classes on the military installation, and encouraging the military community through her blog Strength 4 Spouses.