32 Eco-Friendly Activities for the Classroom
By Bevin Reinen, M.S.Ed., NBCT
Little hands can make a BIG difference.
~Unknown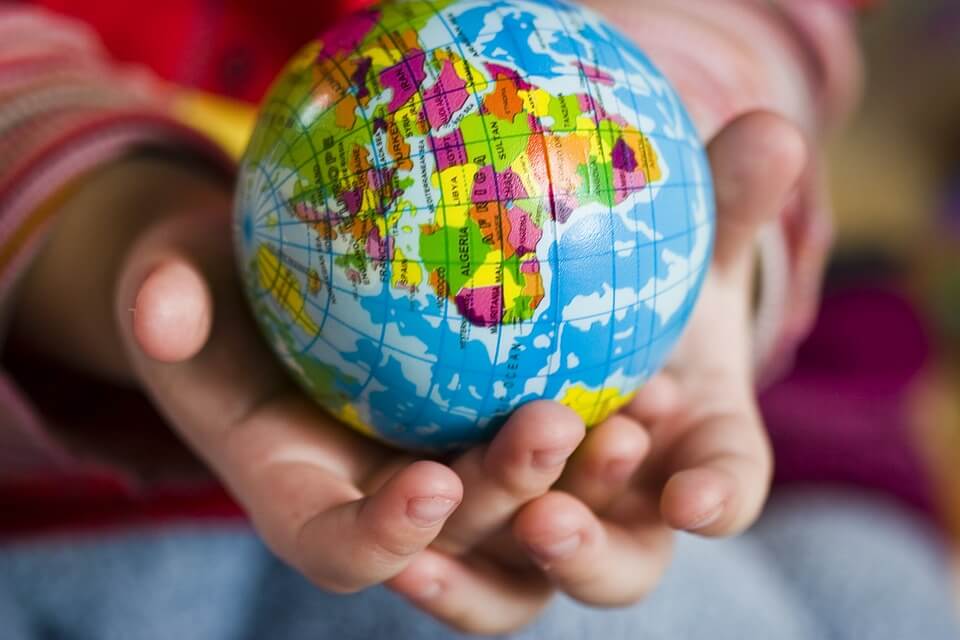 As the saying goes, we should celebrate Earth Day every day. Early childhood educators have the ability to teach young learners to take care of our earth from the get-go by reducing, reusing, and recycling (the 3R's). And doing so is truly the best way to protect our planet for generations to come.
So, how can we teach students to be responsible caretakers of Mother Earth? What kinds of things can we do to inspire them to "go green"? Let me count the ways!
Plant a tree.
Plant a garden (in the schoolyard or in your classroom's windowsill). Check out this Earthbox and Root Vue Farm!
Employ class jobs such as the "energy saver" who turns the lights and computers on/off or the "recycler" who reminds classmates to put paper scraps in the recycle bin.
Partake in brain breaks such as the Going Green Song.
Choose a variety of "inquiry images" of helpful/harmful environmental practices that will cultivate curiosity in students. Display the photographs and rather than telling students what's happening, have them ask questions to generate wonder and interest!
Use a Makerspace and have students transform old things into new things to reinforce the concept of reusing.
Facilitate a Q&A Skype session with an environmental expert such as a

Yellowstone National Park ranger

.
Conduct read-alouds using resources like the Kids for the Earth Big Book.
Pass out gloves and have students pick up litter on the school grounds.
Design 3Rs posters to be hung up around the school.
Create eco-friendly stories using digital storytelling apps such as Imagistory.
Collect lightweight, recyclable items from students' homes for classroom door décor.
Make and have each student sign a class pledge to take care of the planet.
Discuss real-world events such as oil spills or forest fires in age-appropriate ways.
Take photos of students holding a Hugg a Planet globe and give them an "If Earth could speak, what would it say?" writing prompt.
Create videos in Seesaw of students explaining eco-friendly practices for their parents.
Go on a virtual field trip to a recycling center, farm, or national park.
Take learning outdoors, plain and simple! See my previous blog post Outdoor Learning: Tips for Beyond the Walls.
Facilitate a book swap to emphasize the concept of reusing while generating excitement for reading.
Set up a mindfulness station with colored pencils/coloring pages such as this Reduce, Reuse, Recycle doodle.
Write thank-you letters to bus drivers for their role in minimizing air pollution.
Take care of a class pet. Check out this Classroom Aquarium Kit! We love our class Betta fish, Nimmo!
Discuss environmental topics during Responsive Classroom morning meetings.
Search for and celebrate the recycling symbol whenever possible.
Write or video chat with "planet pals" from another school about eco-friendly classroom practices.
Place items made of various recyclable materials in sensory bins for exploration.
Observe animals on the endangered species list using live webcams such as Smithsonian's National Zoo Asian Elephant Cam and brainstorm solutions.
Invite students' parents to take part in the fun by photographing/emailing earth-friendly home practices. Make a slideshow with the pics!
Host a donation drive for old clothes to give to a nearby homeless shelter.
Invite in a guest speaker, such as the school's head custodian, to discuss the importance of recycling.
Have students wear green for a "Go Green" spirit day.
Rid worksheets. Save trees. Modeling matters!
Also, don't forget that ShopBecker.com offers an abundance of eco-friendly products. Just look for the Green Friendly icon! And that's all folks. Ready, set, GO GREEN!


-----
Bevin Reinen is an educator, blogger, writer, speaker, and consultant who has held numerous leadership positions throughout her 15 years in education. Bevin holds a Bachelor of Arts in English, a Master of Science in Early Childhood Education, and is currently pursuing a Doctorate of Education in K-12 Leadership. Bevin was named the 2011 Hampton Roads Magazine Top Teacher Overall and the 2015 Virginia Region II Teacher of the Year. Bevin is National Board Certified as an Early Childhood Generalist and was identified as an emerging leader by both ASCD and NAEYC. Her work appears in numerous print and online publications and she is the proud founder of TeachTrainLove.com.
The opinions, representations, and statements made within this guest article are those of the author and not of Becker's School Supplies as a whole. Any copyright remains with the author and any liability with regard to infringement of intellectual property rights remain with them. The company accepts no liability for any errors, omissions or representations.