Children's Books about Military Life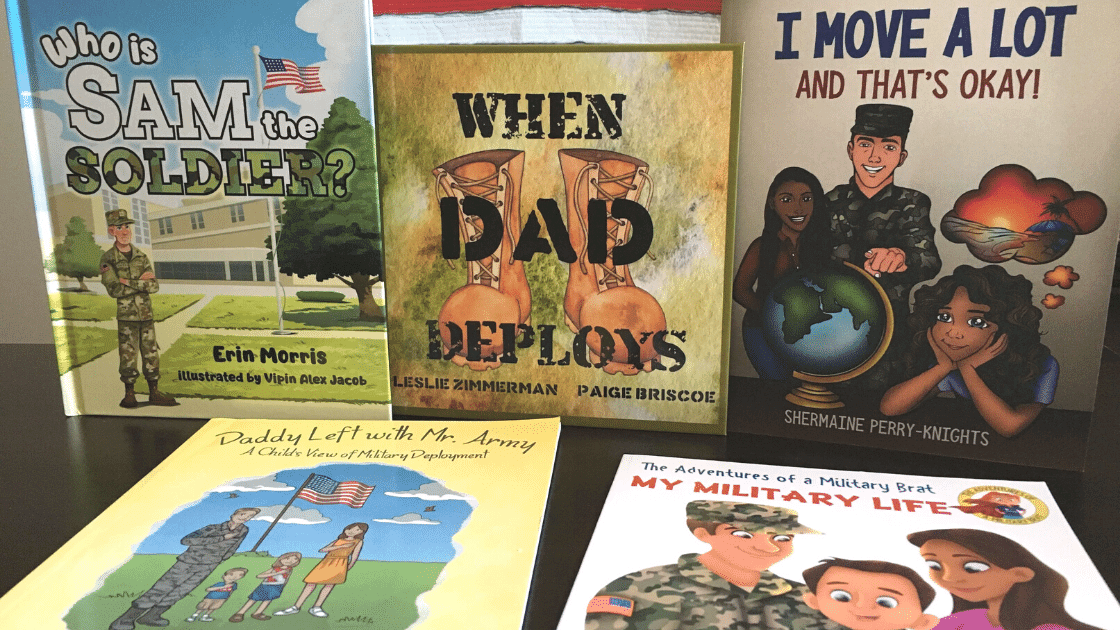 April is the Month of the Military Child and one of the best ways to honor military kids during the month is to learn about their lifestyle. Military life presents unique challenges to military kids such as experiencing long separations from a parent, moving frequently, living far from family and support systems, and transitioning to new schools frequently.

The books below can teach more about military life including the following themes and topics:


Some common acronyms in military life
Moving frequently
All about deployments
Learning what military personnel do
Processes and how things happen
The challenges resilience that military children develop through the unique challenges they face.

Here are 6 books that can help educators to better understand young military children and their unique lives.
Daddy Left with Mr. Army is written by military spouse Chandelle Walker. This book provides insight about the impact of deployment on a family. The story depicts how each family member is handling the deployment and encourages children to be open and honest about their feelings. As a bonus, in the back of the book, there is a section that gives you helpful activities to assist children to deal with their feelings.
When Dad Deploys is written by Army Veteran Leslie Zimmerman. She has another version of this book for moms titled When Mom Deploys. This book is written to support children when a parent is deployed. By following along with the character in the book, children can learn positive strategies for coping with deployments. This book can help children create ways of coping with separation when they are missing a parent.
Deployment: One of our Pieces is Missing by Julia Cook is a book that describes the emotions children feel as they face life with a deployed parent. The underlying theme of a family fitting together like a puzzle is a great way to explain the separation from deployment to children. This book touches on the topics of starting over, deployments, life with a deployed family member, and reintegration. The focus of this book is on "change," and how to adapt. There is a bonus section in this book that provides tips for handling deployment.
I Move A Lot And That's Okay, tackles the emotions that children feel and the processes that must take place before, during, and after a Primary Change of Station (PCS). While the reading level of this book is at a 2nd or 3rd grade level, the images and theme are relatable for all military kids. Another plus about this book is that it offers a glimpse into the diversity of the military community with a biracial family portrayed in the story.
Who Is Sam the Soldier? is written by Army Veteran Erin Morris This beautifully illustrated book describes important aspects of military life written in ways that are easy to understand. It illustrate a first hand look at a day in the life of a soldier. This book also provides information about jobs in the military, diversity in the military community, and explanations of the different uniforms, medals, and ribbons.
The Adventures of a Military Brat: My Military Life by military spouse Johanna Gomez and Daniel Gomez, a service member. It is a book series written by a husband and wife team who want to show military life through the eyes of a child and how to look for the positive in military life challenges. This series is perfect for school-aged children and teaches them about everyday life and military culture.
The Month of the Military Child is a perfect time to celebrate military kids and learn about their unique way of life. Each book provides a perspective into military life on such topics as moving frequently, deployments, and the special way of life in the military. With the help of these children's books, you can learn about some of the unique challenges military children face so that you can support them through these unique experiences.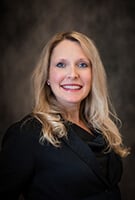 Wendi Iacobello is a graduate of Appalachian State University with a Master of Arts in Educational Media. She also has a BS degree in Early Childhood Education. Her professional career in education spans across nine years in the public education sector to include; middle and high school special education, adult education for incarcerated men, women, & youth, compensatory education, High School Equivalency instruction formerly known as GED, and community college instruction in Early Childhood Education curriculum courses. Wendi is an Army Spouse and first time mom to an adorable infant boy. Her hobbies include; volunteering in the local community, gardening, teaching aqua cycling and stroller fit classes on the military installation, and encouraging the military community through her blog Strength 4 Spouses.
The opinions, representations, and statements made within this guest article are those of the author and not of Becker's School Supplies as a whole. Any copyright remains with the author and any liability with regard to infringement of intellectual property rights remain with them. The company accepts no liability for any errors, omissions or representations.