Week of the Young Child: Family Friday!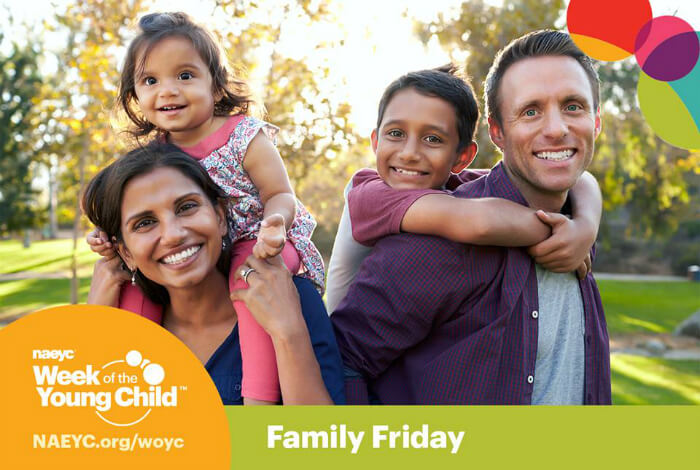 It's the last day of The Week of the Young Child™. We hope you had a great week celebrating and learning!


Today's WOYC theme is Family Friday! We've picked out some great products and activities that celebrate families.


For toddlers, set up a special cozy corner. Invite family members to come in and read to their own child one of the books in your Family Book Collection.


Ask preschoolers about their favorite family activity. Ask their families to create a poster and bring it to school showing what they like to do best. This Family Matters Book Set might stimulate some ideas!